MUSICAL TREATS
: Over the last couple of months I have been having dalliances with...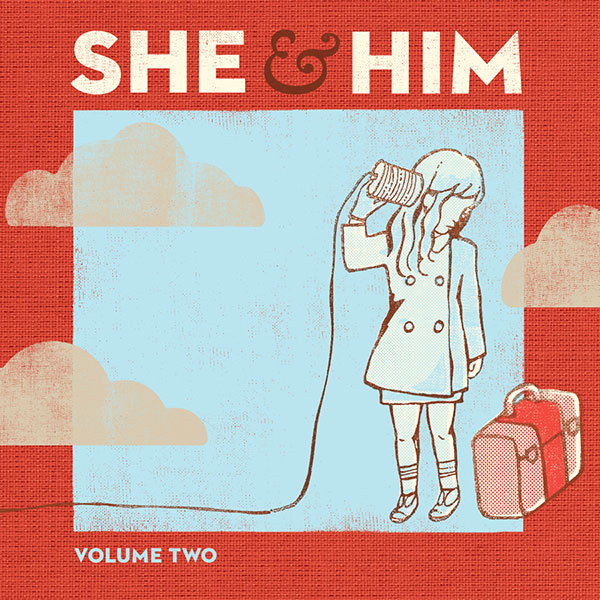 Another perfectly sunny slice of Zooey Deschanel and M. Ward. I have friends who spit about the fact that she "looks like a Stepford Wife," but I know you are just jealous of the pretty talented one, ladies. Volume Two review, click on
the link
.
Bonnie 'Prince' Billy is the subject of one of my
most favourite songs
. But in a tragic waste of time, I hadn't bothered to delve into any of his work (besides imaginary buggary on train tracks), until The Wonder Show of the World slid into my inbox. Predictably, I am now his belated champion, trawling the back catalogue of the quixotic bearded one. His beautiful baritone will disarm all, and you can see
the review here
.
As for upcoming gigs, well hello there!
If
Titus Andronicus @ The Brudenell
this Sunday is going to be a tenth as fun as their new album, then it's likely that folk will be swinging from the rafters with their pants down. The album is called
The Monitor
and it bowls straight down the alley between The Boss and The Pogues... I'm completely smitten.
Further into the future, but still gleaming with promise, is
21st July @ Joseph's Well
, where there will be, deep breath:
Friendship
,
Castrovalva
,
Sky Larkin,
Holy State
and many many more! Bargainous.
Speaking of
Holy State
, I managed to catch up with them at Live at Leeds earlier this month. I didn't quite know what to expect, but I am pleased to report that are possibly the nicest (and cleanest) hardcore young men I have met to date. My interview will be featured in Contact and as ever, I will post it up here as soon as I get 30 seconds to myself.
Over and out.